A Community Preserved
Twin Canal Village | Virginia Beach, VA
Units: 300
Total Development Cost: $26,850,000
Total Development Cost Per Unit: $89,500
Twin Canal Village was originally constructed in 1979 under an uninsured state agency loan program and a HAP contract covering all of its 300 two, three and four-bedroom garden-style and townhouse units. While well maintained by its owner—a repeat customer from whom we had previously purchased two other properties—the property was over thirty years old and in need of a significant rehabilitation in order to breathe new life into it.
Atlantic American worked with the state agency to unlock the significant existing property reserves to help finance the rehabilitation of the property. Property financing also consisted of perhaps the largest TCAP loan in the state, along with a deferred payment reduced-interest loan from the state agency and equity raised from the sale of 9% LIHTC.
The property underwent a substantial renovation immediately upon Atlantic American closing on its purchase in January 2010. The comprehensive $10,800,000 ($36,000/unit) renovation was completed under budget and on time. Beyond a property renovation's fundamental goal of ensuring that all major building components and systems have a useful life of at least fifteen years, the renovation focused on providing enhanced security, additional resident amenities and improved energy efficiency. 
Although not a troubled property, we saw the opportunity to undertake a multitude of security improvements, including: the installation of attractive steel fencing around the entire perimeter; the construction of a gate house at the main vehicular entry; upgraded site lighting throughout the property; the installation of an advanced 30-camera CCTV system enabling on and off-site surveillance of the property; and numerous other improvements in keeping with crime prevention through environmental design ("CPTED") practices, such as replacement of breezeway stairways with metal stairs with open risers allowing greater light and visibility thereby decreasing opportunity for concealment. These physical improvements, along with new policies implemented by site staff and efforts of security personnel have resulted in nearly a 40% reduction in reported criminal activity at the property.
We look beyond minimum requirements
to envision, plan and build
communities that enhance security,
increase energy efficiency
and improve lives.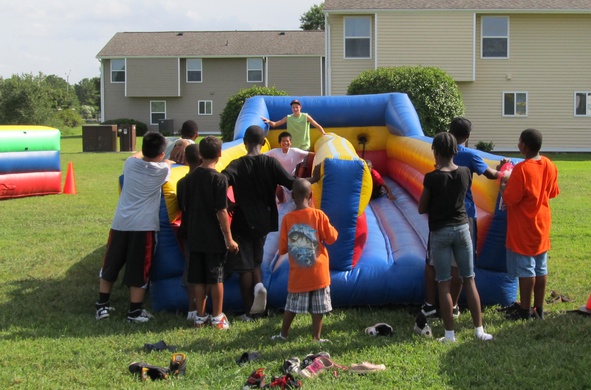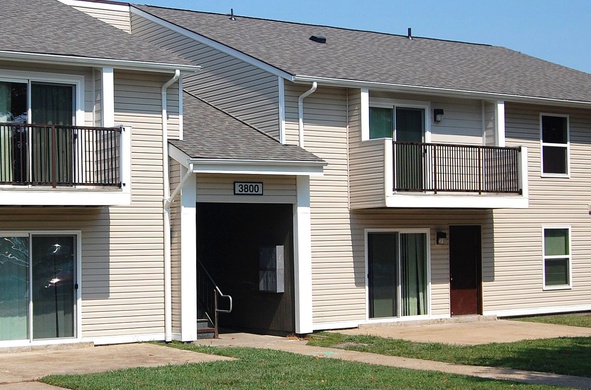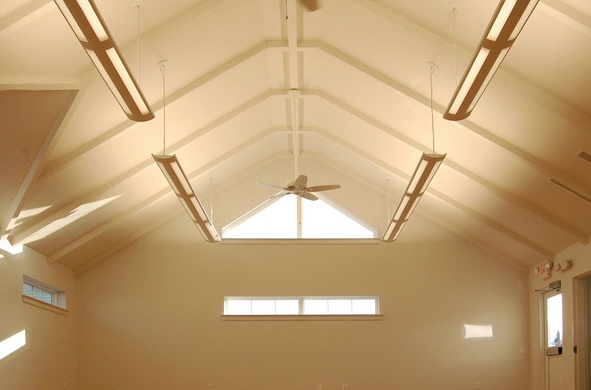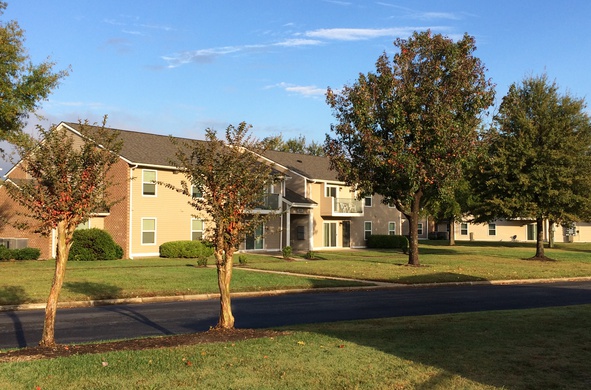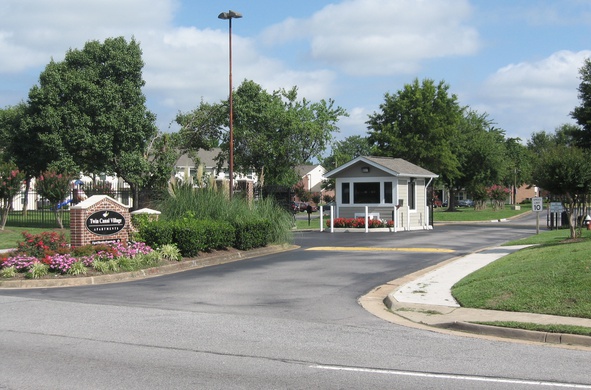 Atlantic American goes beyond what is required
A new, free-standing community center was constructed in the center of the property to house a Head Start program, computer learning center, community kitchen and large multi-purpose room (shown in photograph above). Twin Canal Village's Neighborhood Network community center bustles with activity (eg., after-school tutoring, step dance, art classes, ESOL classes, GED program, financial literacy, etc.) with programs provided by a number of area organizations whom we've partnered with, all overseen by on-site services coordinator paid for out of property operations. 
Recognized as a NAHMA Community of Quality
Recipient of a Resolution passed by the City of Virginia Beach for the quality of the improvements made to the property and for the breadth of new supportive services offered to residents
Brought property up to current accessibility standards and also converted 10% of the units to fully-accessible homes for the disabled. 
 
A Green renovation
Multiple energy-efficiency and environmentally sustainable practices earned the property EarthCraft certification. 
A HUD NEPA review determined that an existing propane tank used for the heating of the hot water and dryers in the central laundry facility needed to be removed. We took this as an opportunity to convert the laundry facility to electric equipment, installed a solar hot water heating system and front load washing machines and dramatically reduced energy and water consumption and passed much of these savings on to residents with a 50% drop in price of laundry vend. 
Contracted with local recycling company turning old window frames into cash for the property's renovation.